Welcome to the Chesapeake SDA Church in Chesapeake, VA. We are a Christian community and would love to have you join our family. To learn more about what we believe you can visit our About Us page. Please join us for Bible study, worship, and prayer.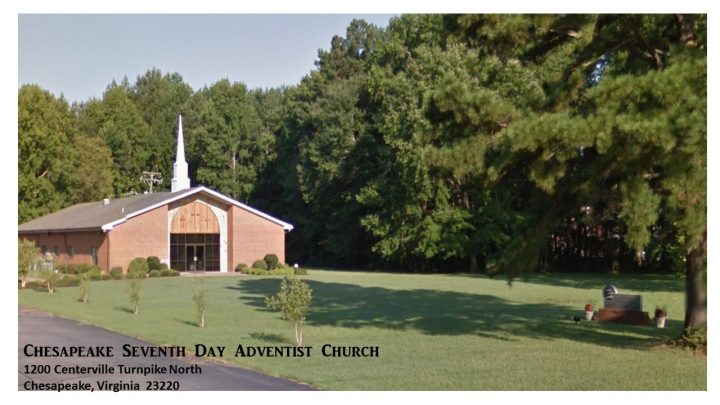 Sabbath Schedule
Prayer Warriors
9:15 am

Sabbath School
9:30 am - 10:50 am
Adult Class~Sanctuary                Pastor's Class~Office
Youth Class (ages 13 & up)         Junior Class (ages 10-12)
Primary Class (ages 7-9)              Kindergarten Class (ages 4-6)
Cradle Roll Class (ages infants-3)

Worship Service
11:00 am
Fellowship luncheon is served every Sabbath after the service.

 
Weekly/Monthly Schedule (Calendar)

Ladies' Prayer Group
1st and 3rd Tuesday of the month at 10:00 am

Mens Ministry
1st Sunday of the month at 8:00 am

Mid Week Bible Study
Wednesday at 7:00 pm
The church will be open for service September 15, 2018.  Join us if safe passage allows it. 

                                        Contact us for more information!